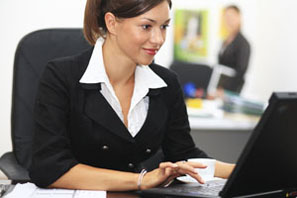 Online Registration System (ORS)
NFA has developed an Online Registration System (ORS) that allows firms and individuals to register with the CFTC and apply for NFA membership electronically. If you are currently registered, click on the tab below to access ORS.
Futures Commission Merchants (FCMs) are required to file certain financial reports with NFA. NFA has developed a new feature in its BASIC system that allows the public to view FCM financial information.
CME Group, Futures Industry Association, the Institute for Financial Markets and National Futures Association jointly commissioned Compass Lexecon, an independent economic consulting firm, to study the economic feasibility of adopting an insurance regime for the U.S. futures industry. The study examines various models for providing customer asset protection insurance and develops quantitative estimates for the potential costs of two models in particular.
Regulation. Redefined.
Investor confidence is crucial to the success of the futures markets, and the best way to gain investor confidence is to ensure that the highest levels of integrity are demanded of all market participants and intermediaries. National Futures Association (NFA) is the industrywide, self-regulatory organization for the U.S. futures industry. NFA strives every day to safeguard market integrity, protect investors and help our Members meet their regulatory responsibilities.
NFA is the premier independent provider of efficient and innovative regulatory programs that safeguard the integrity of the futures markets.